Product Description
Winding machine with all aspects of performance reaching the international advanced level
CY212 intelligent Electronic yarn guide winder is mainly used for the equipment of one bobbin to be poured into another bobbin; it can be used for the twisting of various yarns and to meet the forming requirements.
1 Features:
◎The high-performance servo motor guide yarn can achieve a line speed of 800 m/min or even 1100 m/min, which can double the production efficiency and reduce the production cost.
◎Using comprehensive intelligent control technology, it can meet various parameters related to yarn quality, such as forming length, edge angle, edge width, soft edge density, forming cross angle and winding strength.
◎Adopt intelligent online tension system, active retraction yarn feeding system and automatic tracking super-feeding system to ensure high uniformity of package density.
◎The whole machine has beautiful appearance, low noise, low power consumption and high efficiency operation. The man-machine interface is optimized and the control is more reasonable.
Technical Parameter:
| | |
| --- | --- |
| Number of spindle | 60 spindles |
| Spindle gauge | 360mm |
| Linear velocity | 200--1200m/min |
| Tensioner | Electronic tension with clamp tension |
| Traverse | 130mm--260mm |
| Slide angle | 0º-60º |
| Rated power | 400W |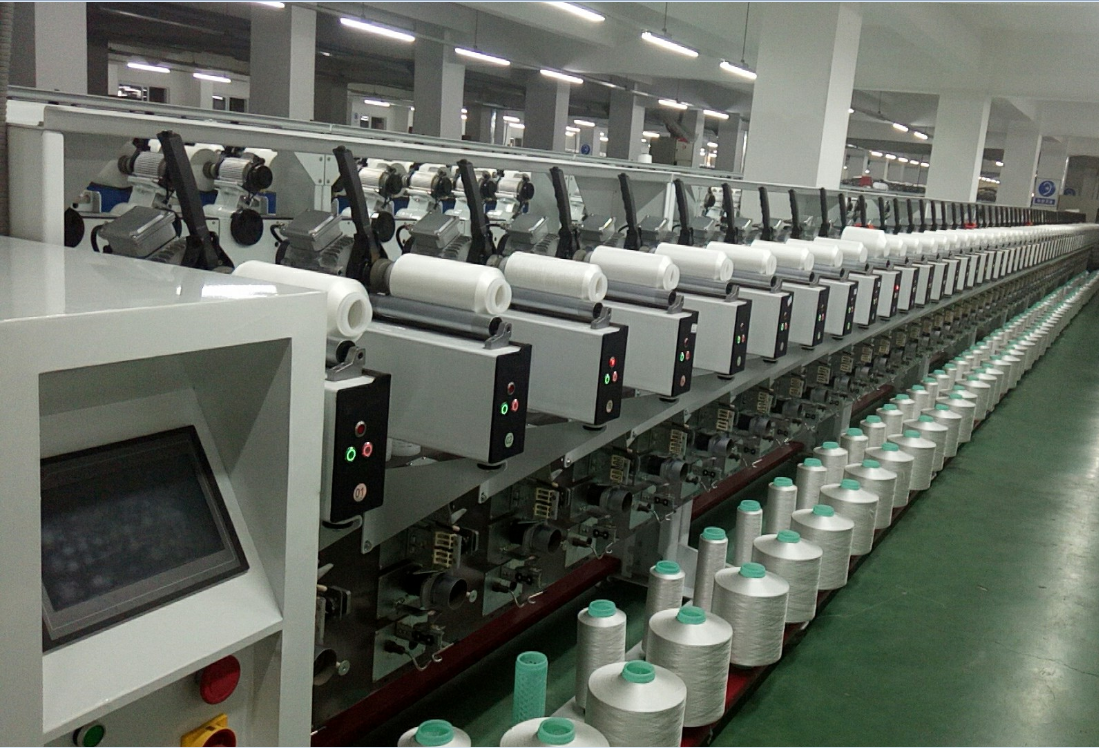 Dimension