Product Description


CY250B High Efficiency Large Package Two-for-one Twister Machine has convenient operation,reasonable transmission,compact structure and attractive appearance.Single spindle retracts sides,making yarn load and unload freely.

45-100D kinds of single or multiplied yarns can be twisted(such as DTY, POY, HOY, FDY, viscose rayon and so on) through Large Package Two-for-one Twister
It can almost omit troubles that other two-for-one twisters need to divide into small yarn cones to produce,decreasing the processes and improving the efficiency and quality. Handle type braking system simplifies operation and prolong the life span of belt and spindle.Reasonable design of headstock make it more convenient to change twist and to adjust the tightness degree of belt.The skillful design of pre-take-up roller ensures the pliancy and density of yarns while the CY250B is winding by the degree of tightness.
Technical Parameter:
| | |
| --- | --- |
| Form of operation | Double sides and single layer, thread manually |
| Number of spindle | 10n,100 spindles are standard |
| Spindle pitch | 366 mm |
| Spindle speed range | 2500-10000 r/min |
| Twist range | 65-3000 T/M |
| Twist direction | S or Z |
| Spindle tensioner | Ball type |
| Traverse | 240 mm-270 mm |
| Rated power | 15 KW |
| Start-up mode | Frequency converter start-up slowly |
| Take-up angle | 0-30° |
| Take-up speed | Max 120 m/min |
| Take-up package | Max 5 kg |
| Spindle drive | Apron belt circulation drive |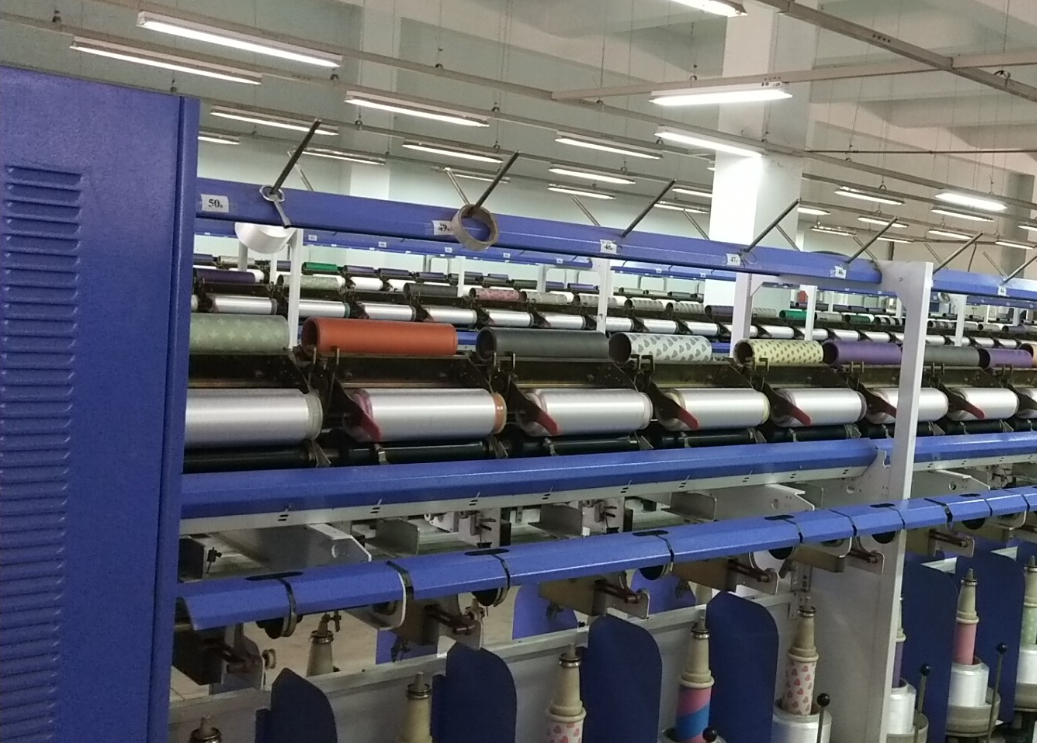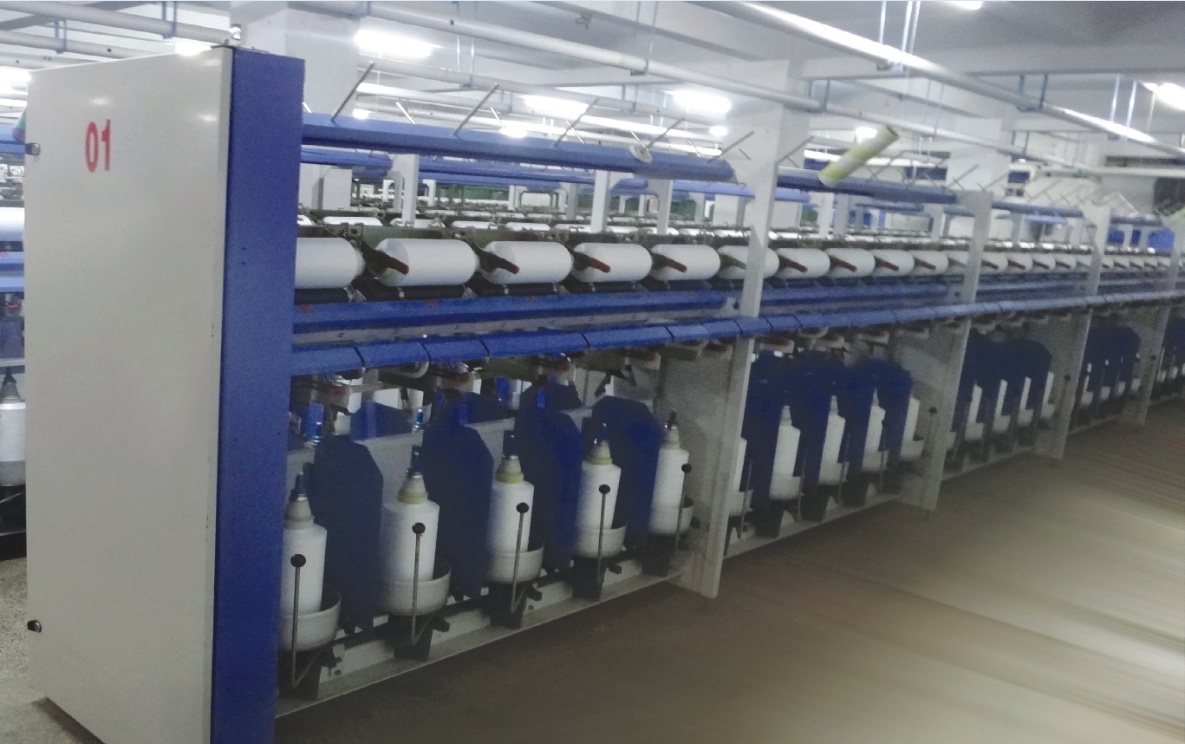 Size: